Diving across the Pacific – Be Part of Our Success!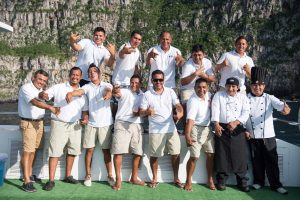 Delivered to you by Worldwide Dive and Sail, owners and operators of the Siren Fleet, we are constantly expanding our list of amazing dive destinations to provide you an unsurpassed live aboard diving experience. We are currently offering a range of 7 and 10 night experiences in Galapagos, Truk, French Polynesia, Bahamas, Red Sea and Maldives year round with many more superb diving destinations to follow!
Considered as one of the most experienced teams in the diving industry, Worldwide Dive and Sail is a forward-thinking, service-minded organisation that strives to provide you with the highest quality experience possible. We aim to continuously improve our services, standards and the quality of our operations across all of our fleets and brands. The quality of our staff is key to our success!
Join us! We constantly have new job opportunities!
Financial Controller
Worldwide Dive and Sail is urgently recruiting a Financial Controller for a 6 month contract – based in Phuket – Thailand.
Duties:
You will lead the Finance Team and take responsibility for the financial control and transaction processing within the company, heading up the day to day activities. You will also focus on designing, documenting and implementing accounting processes. You may also be required to work closely with other key stakeholders of the senior management team on ad hoc projects.
Requirements:
Bachelor's degree in Accounting/Finances
Minimum 5 years experience in an accounting/finances role;
Minimum 3 years experience managing teams;
Must be in Thailand already
Expats may apply
Interested candidates can send their CV to: employment@wwdas.com
Reservations Consultant (Sales & Reservations, Phuket)
Job responsibilities
Is responsible for and manages the entire booking process – from the initial inquiry to the sale, the invoicing and any necessary post-cruise follow-up – for his/her assigned destination;
Is responsible with the entire Reservations Team for the maintenance for the accurate upkeep of the entire booking system information at all times – including guests information, space availability and agents information;
Liaises with the Accounts Department for the issuance of correct invoices and any related transactions such as credit notes, refunds, etc.;
Ensures the transmission of information to the Central Operations Departments and the Local Operations Teams of all the necessary information so that the Operations Teams can deliver an outstanding service to our guests;
Carries out individual projects in line with the position as instructed.
Skills, competencies and experience
Only candidates with the following skills, competencies will be considered:
Intermediate to advanced computer skills;
Excellent command of spoken and written English;
Organizational skills;
High level of attention to detail;
Highly customer service minded;
Ability to follow process;
Excellent communication skills;
Ability to work independently as well as within a team;
Ability to work with deadlines;
Candidates with the following experience will be preferred:
– 2 years experience working in Reservations or in the Travel industry.
– University degree or minimum vocational diploma.
Working Hours
Monday to Friday from 10:00 to 18:00 with extra Saturdays to be worked (with daily pay) based on a rotating schedule from 09:00-17:00 with a 1-hour break.
 Please send your application with full CV (resume) and photo to employment@wwdas.com
We will endeavor to respond to each application in turn, however, due to the high volume of applications we receive, only those who meet the above listed requirements for each role will be guaranteed a response.
Good Luck!