Diving across the Pacific – Be Part of Our Success!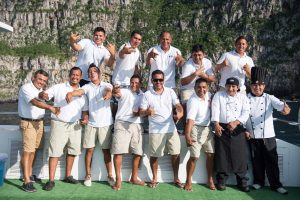 Delivered to you by Worldwide Dive and Sail, owners and operators of the Siren Fleet, we are constantly expanding our list of amazing dive destinations to provide you an unsurpassed live aboard diving experience. We are currently offering a range of 7 and 10 night experiences in Galapagos, Truk, French Polynesia, Bahamas, Red Sea and Maldives year round with many more superb diving destinations to follow!
Considered as one of the most experienced teams in the diving industry, Worldwide Dive and Sail is a forward-thinking, service-minded organisation that strives to provide you with the highest quality experience possible. We aim to continuously improve our services, standards and the quality of our operations across all of our fleets and brands. The quality of our staff is key to our success!
Join us! We constantly have new job opportunities!
Reservations Consultant
Job responsibilities
Is responsible for and manages the entire booking process – from the initial inquiry to the sale, the invoicing and any necessary post-cruise follow-up – for his/her assigned destination;
Is responsible with the entire Reservations Team for the maintenance for the accurate upkeep of the entire booking system information at all times – including guests information, space availability and agents information;
Liaises with the Accounts Department for the issuance of correct invoices and any related transactions such as credit notes, refunds, etc.;
Ensures the transmission of information to the Central Operations Departments and the Local Operations Teams of all the necessary information so that the Operations Teams can deliver an outstanding service to our guests;
Carries out individual projects in line with the position as instructed.
Skills, competencies and experience
Only candidates with the following skills, competencies will be considered:
• Intermediate to advanced computer skills;
• Excellent command of spoken and written English;
• Organizational skills;
• High level of attention to detail;
• Highly customer service minded;
• Ability to follow process;
• Excellent communication skills;
• Ability to work independently as well as within a team;
• Ability to work with deadlines;
Candidates with the following experience will be preferred:
2 years experience working in Reservations or in the Travel industry.
Working Hours
Monday to Friday from 10:00 to 18:00 with extra Saturdays to be worked (with daily pay) based on a rotating schedule from 09:00-17:00 with a 1-hour break.
---
Reservations Manager
Summary
The Reservations Manager reports to the head of Marketing and Sales and is responsible for the both the day to day management and operations of the reservation and travel teams along with the longer term process and strategic improvements and change.  The position has approximately 10-12 FTE's reporting in that cover processes from customer enquiry through to cruise bookings to flights and accommodation to invoicing and debt collection.  The reservation team has both B2B and B2C customers.
Job responsibilities
To manage the day-to-day planning, operation and problem-solving of a team to meet the required service level components, standards and sales targets, to develop the team to ensure delivery of a consistently superior customer experience by highly knowledgeable and customer-focused agents and to act as the communication conduit between reservations and operations / destination management teams.  Specifically:
• Delivery of team targets, service level components, quality and productivity targets & indicators;
• People Management, including all HR related issues, as well as staff development;
• Operational Management: Managing the flow of work and adherence to schedule;
• Ownership and problem resolution;
• Email monitoring, coaching and feedback, responsibility for delivery of the defined customer experience in every contact;
• Training and development of staff;
• Motivation, leadership for a team of circa 10-12 and developing future leaders;
• Recommendations for product and process development based on customer feedback and analysis of the same;
• Conducting performance appraisal for the team;
• Contribute for the initial hiring and selecting process of the reservation and travel agents;
• Compiling reports on team performance and customer feedback;
• Communication and being a focal point of dissemination of information from management to team and vice versa;
• Work very closely with team members to solve customer problems. Also needs to understand agent's problems and weaknesses and address these;
• Offers solutions and suggestions for process and product improvement to management;
• Required making decisions on any matters relating to improving revenue generation & customer satisfaction with regards insofar as it affects customer contact handling and processes;
• Possesses certain additional supervisory level authority for reversal of charges;
• Responsible for making decisions on training requirement for team members and adjusting targets to suit the needs of the business;
• Responsible for all HR-related issues affecting team members including conducting appraisals, confirmations, promotions and terminations;
• Provides continual evaluation of processes and procedures. Responsible for suggesting methods to improve area operations, efficiency and service to both internal and external customers;
• Creates and maintains a high-quality work environment so team members are motivated to perform at their highest level.
Skills, competencies and experience
• Impeccable written and spoken English
• Customer/Client Focus.
• Leadership.
• Organisational Skills.
• Performance Management.
• Problem Solving/Analysis.
• Technical capabilities with PC based tools such as excel and business tools such as reservations management or travel systems.
• Data driven and numerate
• This position manages all employees of the department and is responsible for the performance management and hiring of the employees within that department
• At least 7 to 10 years of previous experience in a customer service environment such as service centre, call centre or other customer facing customer service teams.  Previous experience with travel reservations would be a plus.
• Previous experience of implementing reservation management systems a big plus
Working Hours
Monday to Friday from 10:00 to 18:00 with a 1-hour break.
Closing date for applications: 8th of October 2017
---
Regional Destination Manager (Egypt & Maldives) 
Summary
The Regional Destination Manager (RDM) is responsible for the overall management of a defined set of destinations where the company operates owned vessels or vessels in a Joint Venture. The Regional Destination Manager manages and provides leadership to The Destination Managers (DM) within his/her portfolio of destinations. The Regional Destination Manager is based in Egypt and will be responsible for 4 vessels in Egypt and two vessels in the Maldives and reports to the Managing Director Destination Management (MDDM).
Job responsibilities
Detailed responsibilities include but are not limited to:
Overall running of the operations:
• Coordinate with the Destination Managers regarding the key aspects of the day to day operations in his/her destination portfolio – including holding meetings via communication channels with DM's with an agenda and action points documented promptly;
• Follow up on customer satisfaction and provide leadership and problem solving if Customers Satisfaction ratings drops below agreed levels.  Authorise compensation at agreed specific sums in case of justified complaint;
• Support the DM with problem-solving solutions to any problems occurring and crisis management;
• Ensure timely monthly reporting by gathering reports from defined destinations, analyse them and report to the MDDM;
• Approve purchases for major work in a timely fashion and line with delegation levels. Request the use of the Central Maintenance team and of specialist contractors as and when required if repairs or maintenance can't be executed locally;
• Approve  maintenance schedules with the DM for defined destination and work together with the Maintenance Manager towards improvement and synergies;
• Guide and oversee the implementation of the company Ships Management System required on all company vessels;
• Approving holidays for DM and assure cover if necessary so that running of the operations is not disrupted and move employees to different destinations where necessary and possible in emergencies or holidays.
Cost control and analysis:
• Manage costs by following up on running cost the destinations within his/her portfolio and discuss and find solutions with the DM if the cost goes out of the budget. This includes management of stock balances and working with destination management to move stock around as required;
• Identify and implement cost savings measures to lower operational costs, increase efficiency and OBS (onboard sales) wherever possible;
• Review budgets developed by the DM and report to MDDM for approval;
• Monthly meetings with the MDDM to analyse and discuss actual operational cost compared to budget and suggest improvement;
• Responsible for achieving OBS revenue targets and margins. Follow up on monthly stock checks;
• Responsible for the brand implementation and ensure in cooperation with the Destination Planning and Development Department that cross marketing is executed on all vessels as implemented by the marketing department and the MDDM;
HR 
• Ensure Employees have bought into the policies of the brand implementation (engagement);
• Ensure staff training schedules are followed.
• Support and coach the DM;
• Support DM to find the right staff for any position in the destinations within his/her portfolio;
• Execute two times per year Employee Performance Reviews for DM.
KPIs
1. Customer satisfaction is at the agreed level in all defined destinations including the management of customer complaints in an efficient way to avoid escalation
2. Employee engagement – Ensuring that staff including DM are supported and therefore they identify them with the company and the staff turnover is managed to ideally 10-15%
3. Budget for all destination within his/her portfolio is established promptly
4. Brand implementation is visible on all vessels and cross marketing is up to date
5. Cost management – Operational cost are within or below set budget for all defined destinations
6. A stock value between all designated destination is not excessive, and there is a minimum "past due date" stock.
7. Employees were rotated around between destinations wherever possible to reduce cost of additional staff
8. Monthly reports regarding destination performance produced promptly
9. Reporting cycle is in place for maintenance, customer satisfaction, employees H&S and fire training. All reports are available anytime for all defined destinations, and they are analysed and compared to destinations. Best practice is in place.
10. Performance reviews for employees are completed promptly
11. On board sales targets (as per budget) and margins are achieved or exceeded
Skills, competencies and experience 
Only candidates with the following skills/competencies/experiences will be considered:
• Experience in working on liveaboard
• 5 years experience in a management position in Egypt
• Previous role related to guest relations and/or customer service
• Experience in working with different cultures and nationalities
• Strong organisational skills
• Leadership skills
• Interpersonal skills
• Problem solving skills
• Data driven with understanding of basic finances to be able to read, interpret and derive actions from financial reports
Candidates with the following skills/competencies/experiences will be preferred:
• Experience as hospitality resort manager;
Working Hours
9 to 5 –  Monday to Friday.  If excessive weekend or overtime is required, TOIL (time off in lieu) will be considered but must be pre-approved before claiming.
International – this position requires up to 30% of the time away from the Egypt office in International destinations.
Emergency Situations – On call in line with crisis management guidelines.
Interested candidates can send a CV and motivation letter to employment@wwdas.com
Closing date for applications: 8th of October 2017
---
IT First Line Support and Administration
Summary
First Line Support provides initial point of contact for users requiring technical support. First Line Support personnel deal with incoming support request and
provide rapid, effective assistance to end users. When problems exceed the scope of First Line Support they must be recognized as such, clearly documented and referred to Second Line Support in an efficient manner.
A successful candidate will be highly organized, skilled at managing and prioritizing problems and will have excellent verbal and written communication skills. Attention to detail and the ability to self organize and closely follow established procedures are mandatory.
This position also encompasses general administrative responsibilities within the IT Department. This includes tasks involved in the day-to-day running of the department such as record keeping, routine monitoring of systems and the management of purchasing including documenting requests, placing and paying for orders and documentations and reconciliation of financial records.
While a high level of technical knowledge is not required for this position a firm understanding of the fundamentals of computer systems is necessary along with the ability and willingness and ability to quickly learn new technologies and systems as they come online. Also necessary is the ability to closely follow documented procedures fully and accurately.
Job Responsibilities
• Provide First Line support services to users throughout the company including:
◦ Assess, document and assign incoming problem reports according to established department procedures.
◦ Provide technical support and assistance on problems within the scope of Front Line Support.
◦ Recognize, clearly document and refer to Second Line Support those issue which do not fall within the scope of Front Line Support.
◦ Monitor and follow up on outstanding issues with both users and IT staff to ensure that no reported problems are left unattended.
• Manage day to day administrative tasks within the IT Department including:
◦ Creation of guest user accounts, password resets, and similar maintenance tasks.
◦ Manage ordering and purchase records for IT systems including creation of monthly budgets, funding reconciliations, expense records and similar.
◦ Regular monitoring and checking of systems records such as backup logs, automated problem reports, etc to ensure all automated systems continue to run smoothly.
◦ Create and update process and system documentation systems as required.
◦ Ensure accurate and complete record keeping in all aspects of the IT process systems at all times and take steps to resolve when needed.
• Provide assistance to other departments on non-IT tasks if and when the need arises and time allows. This may include assisting Sales/Reservations with overflow work, assisting Marketing
with research work and similar.
Working Hours
Monday to Friday from 9:00 to 17:00 with a 1-hour break.
Closing date for applications : 8th of October 2017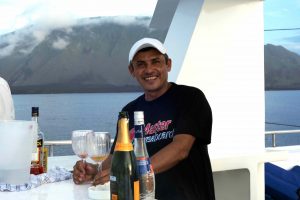 Please send your application with full CV (resume) and photo to employment@wwdas.com
We will endeavor to respond to each application in turn, however, due to the high volume of applications we receive, only those who meet the above listed requirements for each role will be guaranteed a response.
Good Luck!