Diving across the Globe – Be Part of Our Success!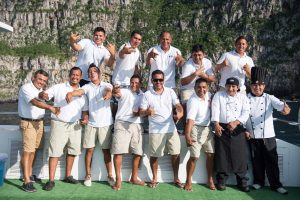 Delivered to you by Worldwide Dive and Sail, owners and operators of the Siren Fleet, we are constantly expanding our list of amazing dive destinations to provide you with an unsurpassed liveaboard diving experience. We are currently offering year-round liveaboard holidays on board 10 yachts operating in 9 destinations: Galapagos, Truk Lagoon, Bikini Atoll, French Polynesia, Bahamas, Solomons & Papua New Guinea Red Sea and Maldives.
Considered as one of the most experienced teams in the diving industry, Worldwide Dive and Sail is a forward-thinking, service-minded organisation that strives to provide you with the highest quality experience possible. We aim to continuously improve our services, standards and the quality of our operations across all of our fleets and brands. The quality of our staff is key to our success!
Join us! We constantly have new job opportunities!
Although we do not have a position open currently, we would love to hear from you for future opportunities.