The more you know about each Truk wreck, the more you will appreciate their history and enjoy exploring them on board Truk Master …. Today, we introduce to Kensho Maru wreck.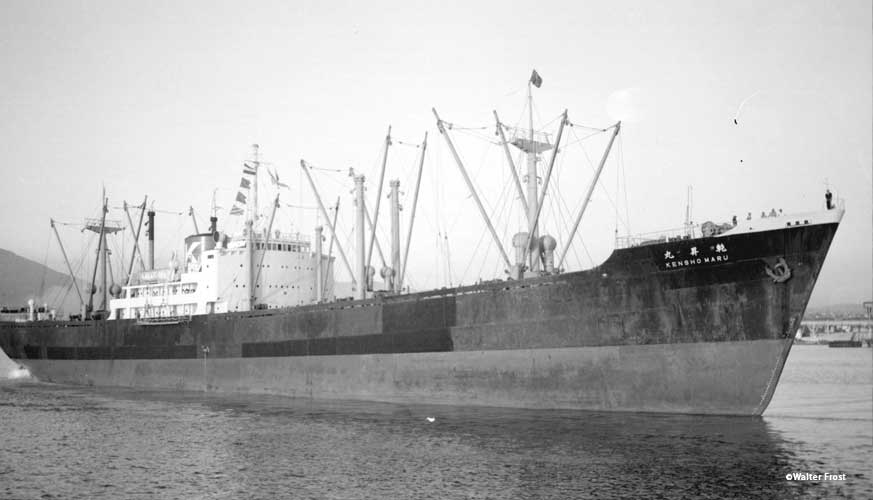 Launched in 1938, the vessel was built as a Japanese combined passenger-cargo ship until the war started. Her first role during WWII was to provide various duties, primarily transporting military personnel and supplies from Japan to the Marshall Islands. After the Battle of Midway, some modifications were made to Kensho Maru. There was a bow gun installed as well as the incorporation of a small hospital in hold 3. Over the following years, the modified ship continued to take supplies to various islands but on return trips to Japan she carried wounded personnel.
After being attacked and damaged several times in the Marshall Islands, Kensho Maru finally sunk in Truk Lagoon during Operation Hailstone on March 6th 1944 after getting hit by a torpedo.
Kensho Maru was discovered in 1980 by Klaus Lindermann (Author of "Hailstorm Over Truk Lagoon") on his way to Kiyozumi Maru after searching for ships. However, some records point to the Cousteau expedition finding her first.
This 116m long (384.4 feet) 16 metres (52.5 feet) wide 4,862 ton passenger-cargo ship wreck is situated in approximately 36 meters of water and resting upright with 20 degree port list and is in relatively good shape. Her pilothouse, galley, cabins are well-preserved and her engine room is readily accessible.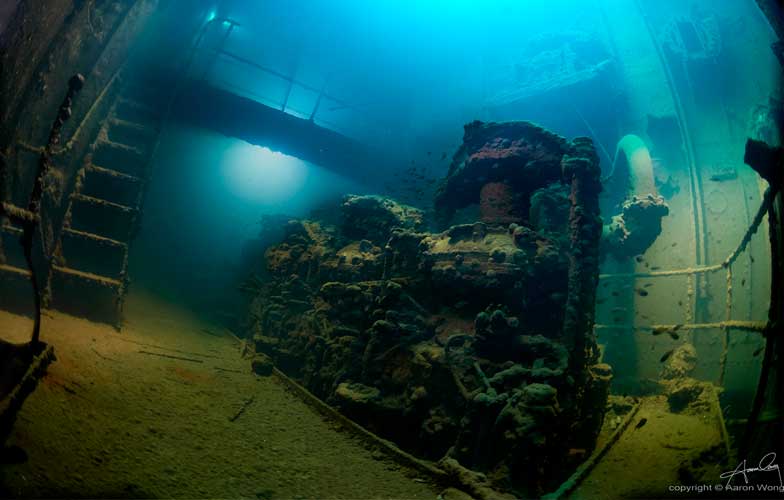 The engine room, which is at approximately 27 meters depth, is one of the best to explore and photograph of all the wrecks in Truk Lagoon. The height, width and the skylight makes it a very photogenic place. All the engines and boilers are still in pretty good condition. Another highlight of the wreck is the galley. There are crockery, a teapot, pots and pans all over the place. There is another smaller stove to the starboard side and the whole room is tiled.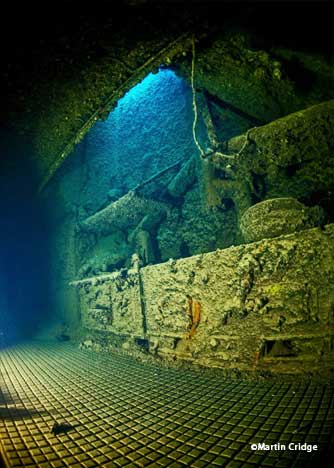 Around the wreck, you will find binoculars, radio equipment, telegraph, compasses, ceramics, beerand saki bottles.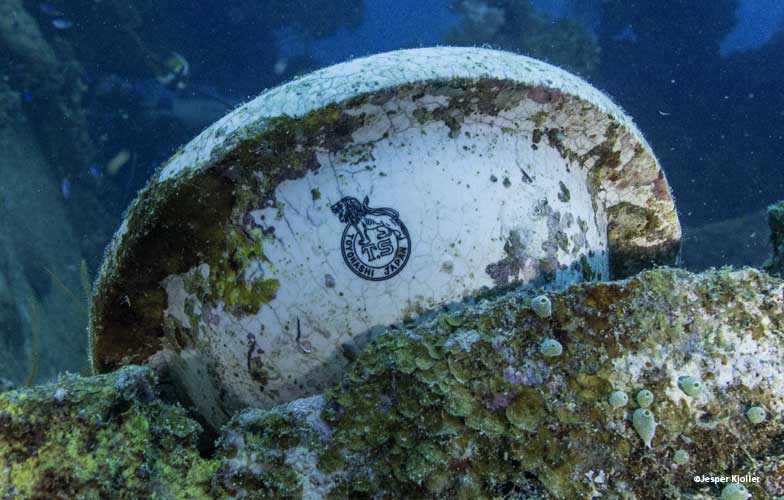 Two anchor chains extend from each side of the bow. Because of its relatively shallow depth the Kensho Maru is one of the most popular for recreational and technical divers since it allows both good exterior and interior exploration and sightseeing.
For more information about diving the Kensho Maru, and other shipwrecks of Truk Lagoon, please contact us.
Social Share