Our travel team has selected several Truk Lagoon hotel options to ensure that you can arrive to your cruise departure relaxed and well rested. We recognise that for most of our guests, travel to Truk for diving with Master Liveaboards, requires long haul flights so we have put together package options which allow you to extend your stay in pre or post cruise and get the most enjoyment from your dive vacation.
Each hotel / resort comes with a range of room options to suit every budget and guest needs. Below are some examples you may choose from. Please contact our reservations team for a full list of options.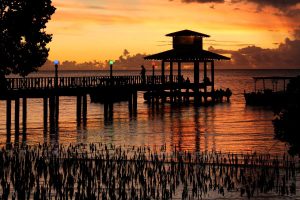 Truk Stop Hotel is situated on the island of Weno, the capital island of Chuuk State, and the largest island in Truk Lagoon. It is one mile south of Chuuk International airport, close to the main shopping area and several supermarkets. Still a family run business, operating since 1993, the owners Bill and Kiki can still be seen here every day. There are 23 spacious rooms, all ensuite with private balcony, air conditioning, ceiling fan, refrigerator, TV (free cable) and DVD player, telephone and fresh drinking water. The hotel has its own 'power house' ensuring electricity is available 24 hours a day, and water purification system, so the drinking water and ice is always safe to use.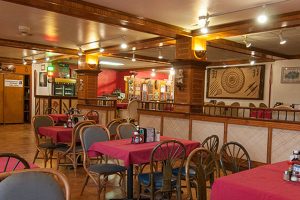 There is a restaurant, with adjacent private dining room available for groups and parties, bakery, gift shop, and a small spa offering massage, manicures and pedicures. Free internet wifi is available to all guests in the restaurant and on the adjoining patio. Cars (SUVs) are available to rent if you wish to explore the island. Land tours, snorkeling trips, kayaking and swimming from the private dock are available for guests not wishing to dive. Within the hotel grounds, adjacent to the hotel, is the Hard Rock Cafe Bar and Truk Lagoon Dive Center.
Price from: €112 (Standard Deluxe Double Room)
*Dive prices available upon request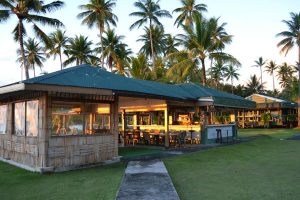 The Blue Lagoon Resort is located at the epicenter of "operation hailstone", the U.S. navy attack on Truk lagoon in February 1944. Many WWII relics left by the imperial Japanese navy remain on the resort's premises today, including defensive "pillboxes". The resort has 54 air conditioned rooms; each room has a private balcony with an "ocean view" that overlooks Truk lagoon. It has large rooms with shower and bath. Restaurant style dining with menu ordered meals. Wi-Fi internet service availability and Chuuk's largest dive facility. The resort grounds offer panoramic views of our islands with spectacular sunsets.
Price from: €110 (Double Standard Room)
*Dive prices available upon request